Quick onsite assembly
The
Rocla CleansAll®
GPT is designed for ease of assembly. The unit is made up of basic 'building block' components that are craned into an excavated pit and bolted together.
The basic elements of the trap are made from high strength steel-reinforced concrete. There are no moving parts. The sturdy collection baskets are manufactured from stainless steel. A long, reliable service life is assured by the solid construction, high quality components and the simplicity of the design.
Low cost, low maintenance
On a whole-of-life cost comparison, the
Rocla CleansAll®
GPT provides one of the most cost- effective methods of controlling stormwater pollution. Ease of maintenance has made the Rocla CleansAll® GPT a fundamental part of stormwater quality pmraognragmesmtehnrotughout Australia.
Long service life
Engineered for long service life, the units can be easily cleaned by regular waste disposal services. No climbing into confined spaces.The removable basket is lifted out and emptied on to a truck. Quarter-size baskets are supplied with larger units for easy lifting using a standard truck-mounted crane.
High capture rates
Testing shows 100% of gross pollutants and oil, as well as approximately 70% of sediments are removed at thedesigntreatment flow.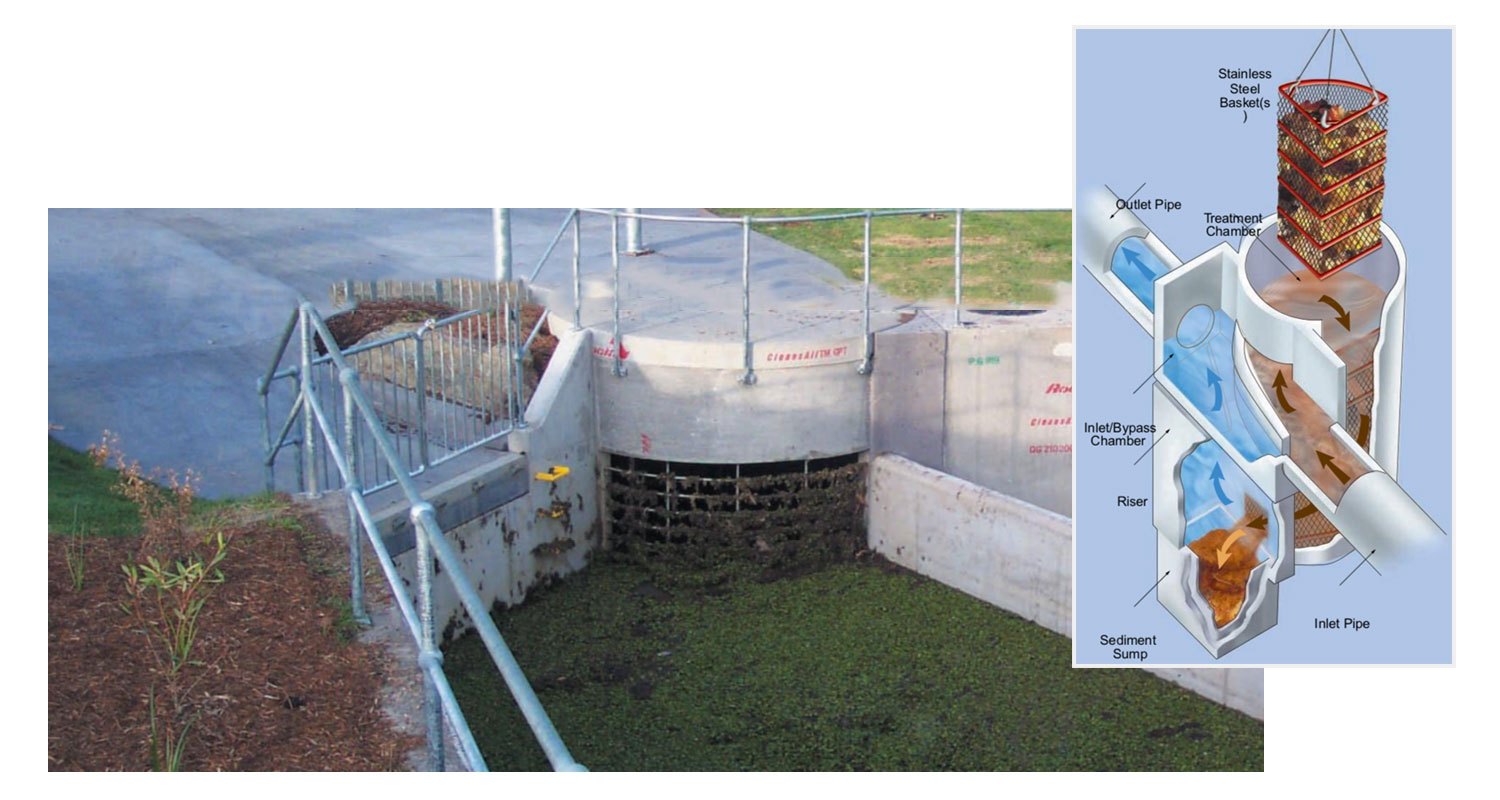 Read More