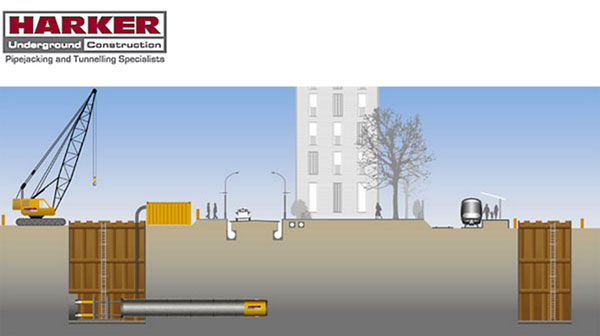 Conventional Tunnelling
We also offer traditional tunnelling capability including 'drill and blast' and all methods of tunnel support including open cut pipeline installation, shaft construction, bulk void filling, manhole and chamber construction, refurbishment and relining of existing underground assets and ground and slope stabilisation and protection. We accommodate our techniques to meet the challenge and even use shovels and wheelbarrows when required.
Pipejacking and Microtunnelling
We are specialists in pipejacking and microtunnelling. We install pipelines and construct tunnels in ground conditions ranging from saturated running sands and soft clays through to dense rock, using either conventional tunneling methods or one of our range of tunnel boring machines (TBMs) and slurry separation plants.
Installation of pipelines and tunnels using these techniques requires the construction of jacking and reception shafts of varying sizes, depending on the drive and excavation method employed. Temporary shafts are often incorporated into the final design as manholes, inspection chambers or holding tanks. We use laser and gyro guidance systems to maintain grade and alignment.
Compared to 'open cut' methods, trenchless construction can result in significant environmental, social, and cost advantages.